Internet Man is your web design services partner. With us you have a designer that is focused on what YOU are doing and will stick with the project until it is done
Here is our unabashed list of 10 reasons why we are easy to work with. With a name like Internet Man you already know what we're about. Our highest goal is a long-term, win-win, trusting relationship between us.[/text]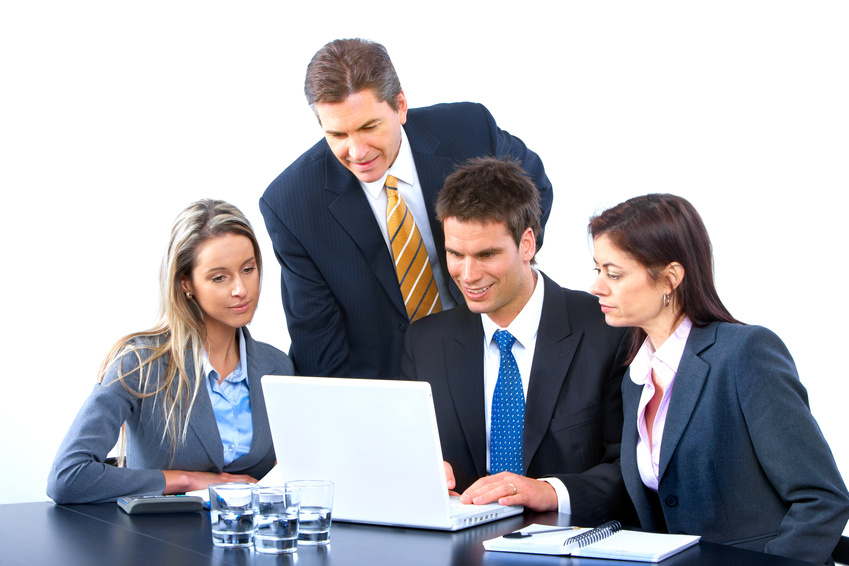 1. You Get The Top Tech On The Phone, First Time, Every Time
Did you ever call in for tech support and get the exact right person on the phone right away? You know what I mean? You had a difficult problem but you got a hold of that special person who knew exactly what you needed. In every support group there is that one knowledgeable person who knows more and has more experience than anyone else. That's the guy you want but getting them is random.
When you're an Internet Man client you get that right person every time. When you call in with a problem you get the top tech on the phone right away. You get your problem attended to right away. It's that great feeling you get from knowing you were lucky enough to get the experienced person who can handle tough problems easily. Feel that special "I-got-it-done" feeling every time you call Internet Man. Try it. You'll see.
2. The Internet Economy Is Too Big To Ignore
The Internet accounts for about seven percent of the entire Gross Domestic Product in the United States of America. The Internet, as a share of G.D.P., has been growing steadily year over year. With the Internet being the one sector of the economy that is truly growing, doesn't it make sense that your company should be well represented?
Internet Man will get you positioned to take full advantage of the Internet, as it becomes a larger percentage of the economy. This steady growth, coupled with the global reach that you'll have being on the Internet, makes a web strategy essential to any marketing plan. As Internet marketing experts, Internet Man will work with you to make sure that you're not left out. We'll see to it that you avail yourself of everything the Internet has to offer in terms of growing your company into a national or international power.
3. You Are Supported Today And Into The Future
We do the Internet professionally and have for over 15 years. Internet isn't a sideline for us. It is our main focus. When you select a Web Designer, Email Administrator, or Web Hosting company you want to be sure the status quo stays in place. The only way you can truly tell is by track record. The simple fact that Internet Man has been in business as an Internet Content Provider, operating with the same address and phone number, tells you that you have a vendor you can trust will be around.
Things change on the Internet. Web Designers come and go. Whatever is hot at the moment is where providers tend to gravitate. Not so here. We have been providing content and email continuously. When you hire Internet Man as your provider you don't have to worry about your Internet ever again.
4. You Have One Vendor For All Things Internet
The Internet is diverse. You have web site design, email, web marketing, programming, video, and more. When you start a project with Internet Man, it stays in house. We do it ourselves – all of it. We don't farm projects out to subcontractors. We don't do it because frankly, we can't maintain our standards of quality.
Internet Man gets personally involved with every Internet project regardless of what it is. This gives you the instant response you're looking for. Say you need something special, like random generated coupons issued from your web site. When you explain the project our response is: yes, we can do it. With Internet Man you'll never hear, "no, that can't be done." We can and will deliver the goods every time.
5. You Have An Email Expert Watching Over Your Email
Email administrators are hard to find. It takes years of experience to become a top-notch email administrator. When you have that tough problem – like your best customer not getting your email – you have to talk to the top guy.
With Internet Man you get that email administrator. You are in the unique position of being able to pick up the phone and discuss your detailed email problem first time. There is no comparison to the cheap, no support email services out there. This is a first-class service.
If you feel your email is as important as we do, there really is just one choice. For just slightly more than Go Daddy you get an experienced email administrator on your team that will see to it that your email runs perfectly all the time.
6. You're Not Sharing a Server With Thousands of Sites
Internet Man owns their equipment. It is highly unusual for a web designer to own equipment. Most web designers go the other way. They delegate the responsibility of infrastructure to someone else. What it comes down to is they don't want the responsibility if something goes wrong. They'll give you the tech support number and let you battle it out yourself.
We don't operate that way. We give you OUR number. If something goes wrong, you call us. We take the responsibility. We handle the problem so you can get back to work. One phone call and you've handed off the problem to someone who accepts it. That's an entirely different situation than letting you fight your technical issue on your own. You have a top notch Internet professional in your Rolodex. When you have an Internet problem (including email issues) we handle the issue and respond with just three words, "it's working now." We provide solutions, not problems.
7. You Get A Master Degreed Fine Artist To Work On Your Web Site
Web design is important. There are tons of non-degreed web designers out there that do great work, but why chance it if you don't have to. Internet Man is a master degreed fine artist that will work on your site personally. The ironic thing is that our design rates are actually quite reasonable, often below that of the non-degreed designer.
You take the degreed background and couple that with 15 years of practical web design experience, you have a powerful designer. Words, pictures, motion, and video can work together to present a powerful message on your behalf. Yes, you need visitors to your site, however you also need to have compelling content once they get there. If we can double your close ratio then your site becomes twice as effective with existing traffic. I highly recommend you give our design services a try. It's first rate and you won't be disappointed.
8. You Get An Experienced Programmer On Your Team
You never know when you're going to need Internet programming. It's nice to know that you're involved with one of the most experienced Internet programmer's there is. We routinely handle the aspects of web designer that most designers won't touch – the Internet programming. We have been designing and deploying web databases and systems for about 15 years. We have hundreds of online systems running every day.
Internet Man, Inc. offers information management services. We are especially adept at implementing custom shopping carts that handle shipment processing, preparing shipping documents, and preparing invoices. Shipping is always an issue with ecommerce systems. Try as they may, off the shelf programs run into problems. Internet Man offers custom solutions to you can track documents, packages and freight over the Internet.
We programming is a specialty and not everyone can do it. Web programming is where Internet Man shines. It is right in our wheelhouse. Business owners come up with powerful and creative ways to use the Internet to enhance and improve their businesses. When you have a creative idea, you have an experienced web programmer you can discuss it with. We will tell you, on a scale of 1 to 10, how difficult your project is. Web programming is a skill and when you need it, you need it. Internet Man develops systems in house. We don't use contract programmers. This keeps the cost down.
9. You Get A Web Marketing Expert To Promote Your Company
Search engine optimization is a continually moving target. Obviously Google has a set of criteria used to rank sites. What most people don't realize is that criteria are constantly changing. We have seen Google's algorithm change over the years. There is no one set of principles used to optimize a site. I've seen sites drop out of the index for SEO techniques that were considered white-hat SEO. It takes experience to know what to do.
The thing about selling on the Internet is you have to do a full implementation to have a chance at success. The threshold for success is high. Good sites require a lot of content, good optimization, and good graphics. Sites that are thrown together and/or ignored for long periods of time don't do well. Clients that are serious about their web presence do the best. Let us guide you in the right direction and keep you out of pitfalls. We are search engine experts. Let us manage your web presence. It is much less expensive and more effective than trying to do it in house.
10. You Get A Reliable Estimate Before Starting Work
Web design rates vary widely. On a scale from one to ten, with ten being the most expensive, we come in at about four. We are professionals that do this work for a living. We cannot compete price wise with a high school student doing web design on the side. Neither do we charge high rates for relatively simple jobs. We are honest, consistent vendors that deliver on time. Give us a try. It doesn't cost much and you may start a relationship that will last a lifetime.