SEO Checklist Part One: On Screen SEO
Keywords in Title tag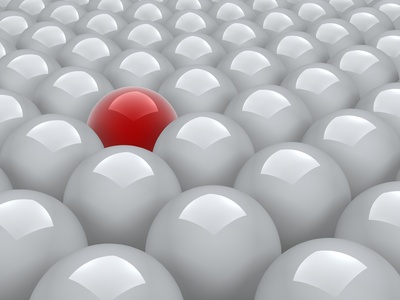 This is one of the most important places to have a keyword because what is written inside thetag shows in search results as your page title. The title tag must be short (6 or 7 words at most) and the the keyword must be near the beginning.
Keywords in URL
Keywords in URLs help a lot – e.g. – http://domainname.com/seo-services.html, where "SEO services" is the keyword phrase you attempt to rank well for. But if you don't have the keywords in other parts of the document, don't rely on having them in the URL.
Keyword density in document text
Another very important factor you need to check. 3-7 % for major keywords is best, 1-2 for minor. Keyword density of over 10% is suspicious and looks more like keyword stuffing, than a naturally written text.
Keywords in anchor text
Also very important, especially for the anchor text of inbound links, because if you have the keyword in the anchor text in a link from another site, this is regarded as getting a vote from this site not only about your site in general, but about the keyword in particular.
Keywords in headings (H1, H2, etc. tags)
One more place where keywords count a lot. But beware that your page has actual text about the particular keyword.
Keywords in the beginning of a document
Also counts, though not as much as anchor text, title tag or headings. However, have in mind that the beginning of a document does not necessarily mean the first paragraph – for instance if you use tables, the first paragraph of text might be in the second half of the table.
Keywords in ALT tags
Spiders don't read images but they do read their textual descriptions in thetag, so if you have images on your page, fill in thetag with some keywords about them.
SEO Checklist Part Two: Linking and Page Rank
Anchor text of inbound links
As discussed in the Keywords section, this is one of the most important factors for good rankings. It is best if you have a keyword in the anchor text but even if you don't, it is still OK. However, don't use the same anchor text all the time because this is also penalized by Google. Try to use synonyms, keyword stemming, or simply the name of your site instead
Origin of inbound links
Besides the anchor text, it is important if the site that links to you is a reputable one or not. Generally sites with greater Google PR are considered reputable. Links from poor sites and link farms can do real harm to you, so avoid them at all costs.
Links from similar sites
Generally the more, the better. But the reputation of the sites that link to you is more important than their number. Also important is their anchor text (and its diversity), the lack/presence of keyword(s) in it, the link age, etc.
Links from .edu and .gov sites
These links are precious because .edu and .gov sites are more reputable than .com. .biz, .info, etc. domains. Additionally, such links are hard to obtain.
Number of bac-klinks
Generally the more, the better. But the reputation of the sites that link to you is more important than their number. Also important is their anchor text, is there a keyword in it, how old are they, etc.
SEO Checklist Part Three: Content SEO
Unique content
Having more content (relevant content, which is different from the content on other sites both in wording and topics) is a real boost for your site's rankings.
Frequency of content change
Like the news, fresh content favored. It is great when you constantly add new content but it is not so great when you only make small updates to existing content.
Keyword-rich URLs and filenames
A very important factor, especially for Yahoo! and Bing.
Site Accessibility
Another fundamental issue, which that is often neglected. If the site (or separate pages) is unaccessible because of broken links, 404 errors, password-protected areas and other similar reasons, then the site simply can't be indexed.
Sitemap
It is great to have a complete and up-to-date sitemap, spiders love it, no matter if it is a plain old HTML sitemap or the special Google sitemap format.
Site size
Spiders love large sites, so generally it is the bigger, the better. However, big sites become user-unfriendly and difficult to navigate, so sometimes it makes sense to separate a big site into a couple of smaller ones. On the other hand, there are hardly sites that are penalized because they are 10,000+ pages, so don't split your size in pieces only because it is getting larger and larger.
Page size
Search engines are looking for 300 words per page with your keyword mentioned 3 to 5 times. It is unrealistic to expect to rank for a web page that has less than 300 words.